Susan Wijnhoven is working as Scientist/Risk assessor human toxicology at the RIVM, department of Safety of Substances and Products since 2007. Currently her work is focused on risk assessment with focus on human (consumer) exposure and nanotechnology in consumer products.
She is member of the RIVM working group of nanotechnology, and she is project member of KIR nano (NL observatory on nanotechnology). Furthermore, she has been involved in numerous national and international research projects on (risk assessment of) nanomaterials in consumer products and has been work package leader of the risk assessment WP in the former FP7 project GUIDEnano and has been project leader of development of ConsExpo nano (adaptation of ConsExpo for inhalation exposure to nanomaterials) in the Dutch NanoNextNL project.
Currently, she is member of the Scientific Committee on Consumer Safety (SCCS) of the European Commission focused on the risk assessment of cosmetic ingredients to be implemented in the EU Cosmetics Regulation.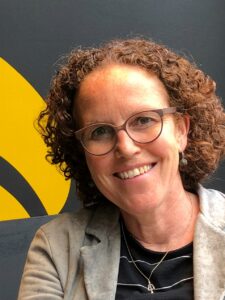 Contact information
E-mail:
susan.wijnhoven@rivm.nl
Address for correspondence:
Antonie van Leeuwenhoeklaan 9, 3721MA Bilthoven, The Netherlands