Dr. Roel Vermeulen is a Professor of Environmental Epidemiology and Exposome Science at the Institute of Risk Assessment Sciences at Utrecht University and at the University Medical Centre Utrecht, The Netherlands and holds a Visiting Professorship at Imperial College London, London, UK. He is the director of the Utrecht Exposome Hub, which hosts 45 researchers from 4 different faculties to conduct inter-disciplinary research
on the Exposome.
His scientific research focuses on environmental risk factors for non-communicable diseases with a strong emphasis on integrating epidemiology, high quality exposure assessment, and molecular biology into multidisciplinary investigations. He is the PI of several large case-control and prospective studies in the occupational and the general population. He has (and has had) a leading role in many European collaborative projects in the
area of environmental health (see below), and is coordinator of the recently funded EXPANSE project and European Human Exposome Network.
He obtained, among others, a prestigious Gravitation (2019–2029) grant from
the Netherlands Organization for Scientific Research (NWO) to establish a Dutch program on Exposome research (EXPOSOME-NL). He has served on many international committees including the WHO and the National Toxicology Program in the US. He is a member of the Expert Committee for Occupational Standards of the Health Council of the Netherlands and elected chair of the International Commission on Occupational Health, Scientific Committee on Epidemiology in Occupational Health (EPICOH).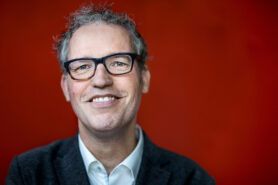 Contact information
E-mail:
r.c.h.vermeulen@uu.nl
Address for correspondence:
PO Box 80177,
3508 TD Utrecht