Paul van der Wielen is Principal Scientist in the field of (micro)biological activity in water in man-made water systems, and a member of KWR's Scientific Council. He is also guest researcher in the Microbiology chair group at Wageningen University & Research.
The goal of his research is to generate high, safe and reliable water quality in man-made water systems. This involves research that focuses on: (1) the prevention of the growth of opportunistic pathogens, such as Legionella pneumophila and Pseudomonas aeruginosa, in man-made water systems; (2) the development of methods for the detection and monitoring of opportunistic pathogens, growth of microorganisms, biofilm, the biological stability and general (micro)biological activity in man-made water systems; (3) the elucidation of interactions between microorganisms and environmental conditions in man-made water systems, and the application of this knowledge to improve water quality; and (4) the use of (micro)biological activity in treatment processes to remove undesirable substances, such as AOC and micropollutants, in biological filters.
Paul also applies the knowledge developed in this research at the sites of clients who encounter problems with their manmade water systems. These systems range from those associated with drinking water, cooling towers, wastewater and industry water, to those supplying water to horticulture. Paul is an internationally recognised expert and is regularly invited to review scientific papers and sit on scientific advisory committees recently, for example, he was invited to join the Legionella advisory committee of the National Academy of Sciences in the United States.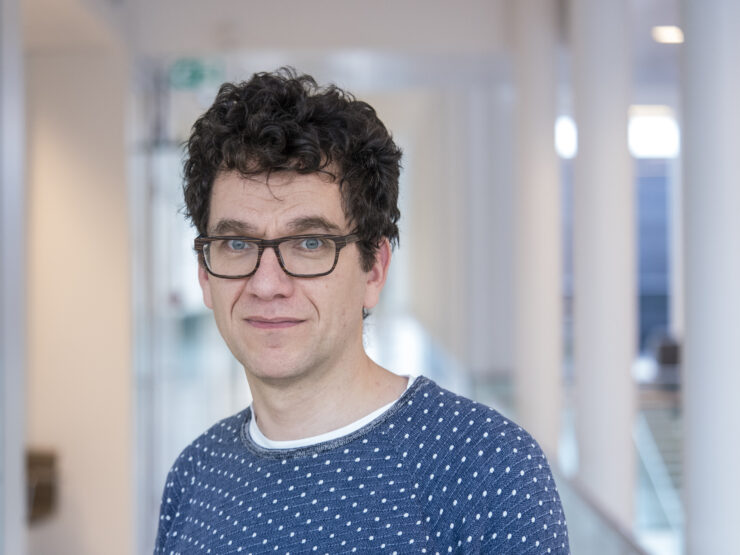 Contact information
E-mail:
paul.van.der.wielen@kwrwater.nl
Address for correspondence:
PO Box 1072,
3430 BB Nieuwegein